MFMIC reports: Two EDA companies have won the favor of capital, with investors including CITIC 5G Fund and Huada Jiutian
Recently, CITIC 5G Fund completed the investment in
XILINX
EDA Enterprise Xinhuazhang. This round of financing will be used to accelerate the mass production and implementation of Xinhuazhang products, strengthen the construction of expert level technical support team, further consolidate the entire process service capability of Xinhuazhang digital verification, and provide a safe and reliable high-quality tool chain for the development of the digital industry.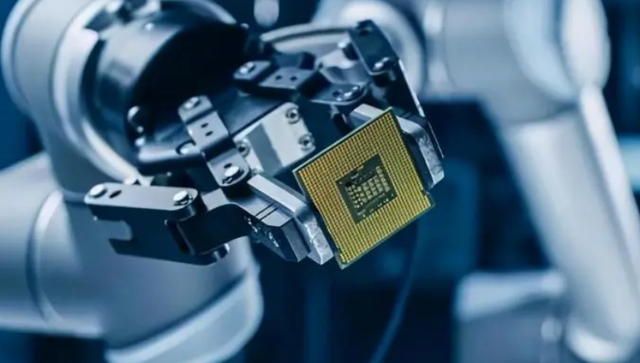 Xinhuazhang is committed to the research and development of a new generation of EDA software and intelligent electronic design platform. Its products rely on technical pillars such as intelligent debugging, intelligent compilation, intelligent verification cockpit, and intelligent cloud native technology to build a platform base for Xinhuazhang, providing seven product series that comprehensively cover the verification requirements of digital chips, including hardware simulation systems, FPGA prototype verification systems, intelligent scene verification, formal verification, logical simulation System debugging and verification cloud. It is reported that Xinhuazhang has released 6 digital verification products with independent intellectual property rights.
In addition, Wuxi Yake Hongyu Electronics Co., Ltd. also recently completed a round A financing of over 100 million yuan. This round of financing is led by Huada Jiutian, a leading domestic EDA enterprise, and invested by Xinding Capital, Qixin Capital, Mars Venture Capital, etc., with a financing amount of over 100 million yuan.
Yake Hongyu focuses on the development and application of SoC/ASIC prototype verification and hardware simulation accelerated EDA tools based on FPGA, is committed to accelerating the design and development of digital chips, and provides cutting-edge customers with "one-stop platform based SoC/ASIC simulation verification products and solutions."
On March 22, Intel announced the appointment of Stuart Pann, the former head of the Enterprise Planning Division, as Senior Vice President and General Manager of Intel OEM Services (IFS), to replace Randhir Thakur, the first General Manager of the OEM Services Division, and will report directly to Intel CEO Pat Gelsinger. Randhir Thakur resigned in November 2022 and will leave the company at the end of this month.
Pann is primarily responsible for driving the continued growth of IFS and its differentiated system OEM products, which transcend traditional wafer manufacturing, including packaging, small chip standards, and software, as well as U.S. and European capacity.
According to information, Pann holds a bachelor's degree in electrical engineering from the University of Michigan Technology and an MBA from the University of Michigan. His career began at Intel. He served as the company's vice president and general manager of the Intel Business Management Group, responsible for the pricing, revenue, and forecasting functions of the company's microprocessor and chipset businesses.
After that, Pann left Intel and served as Chief Supply Chain Officer and Chief Information Officer at HP for six years; In 2021, Pann returned to Intel to serve as Director of the Enterprise Planning Business Unit, Chief Business Transformation Officer, and General Manager. During this period, Pann established an IDM 2.0 office at Intel, accelerating the implementation of internal casting models, and changing the company's operating methods. His work includes managing Intel's relationships with external foundry partners.
HOT SEARCH:
XC6SLX75-2CSG484I
|
5CGTFD5C5F23I7N
|
XC6SLX45-2CSG324I